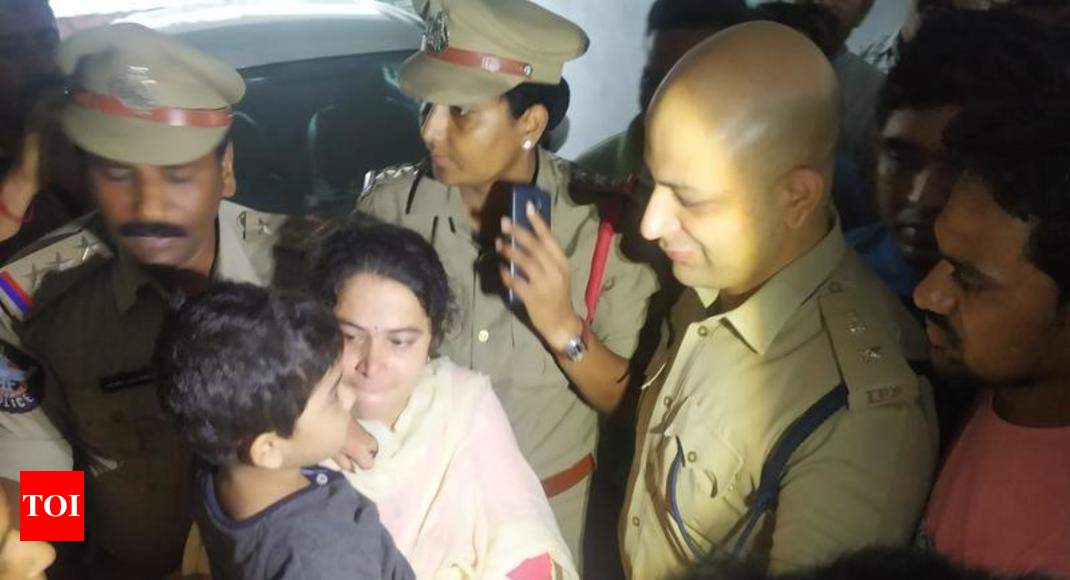 Rajahmundry: Family members heaved a sigh of relief when
4-year-old
Jasith, who had been kidnapped in Mandapeta in East Godavari district three days ago, was returned to his parents on Thursday.
The kidnappers had left the boy at a brick kiln in Kuthukuluru in Anaparthi mandal at around 1 pm. The owner of the brick kiln then informed the police and the police rescued and brought the 4-year-old
home
to his parents.
East Godavari superintendent of police (SP), Nayeem Azmi handed over the child to his mother in Mandapeta. The police too were relieved to find the boy, although they are yet to catch the culprits.
Meanwhile, rumours abound that the boy was kidnapped owing to some monetary transactions based on cricket betting. Jasith's father, Venkataramana is a cricketer, which is adding fire to the rumour. On the other hand, the kidnapped boy did not seem to be in fear or aggrieved after being released, which is leading to the suspicion that the boy was familiar with the kidnappers.
Speaking to TOI, East Godavari SP, Nayeem Asmi said that the kidnappers might have released the boy in fear of the police and maintained that the hunt to nab the kidnappers will go on.
Talking about the rumours, Asmi said that they will investigate into them as the area is known for being a hub of cricket betting.
On being asked if the father of the kidnapped boy had paid a ransom to the kidnappers, the SP said that Venkata Ramana did not go out of his house since the day his boy was kidnapped and his phone had been placed under surveillance. When asked why the boy was exhibiting no sign of fear or trauma after being released, Asmi said that he too had been surprised at the boy's disposition and felt that he was behaving this way because the boy is smart and courageous.
Jasith, on the other had said that one of the kidnappers was a man called Raja who treated him well and fed him idly every day.