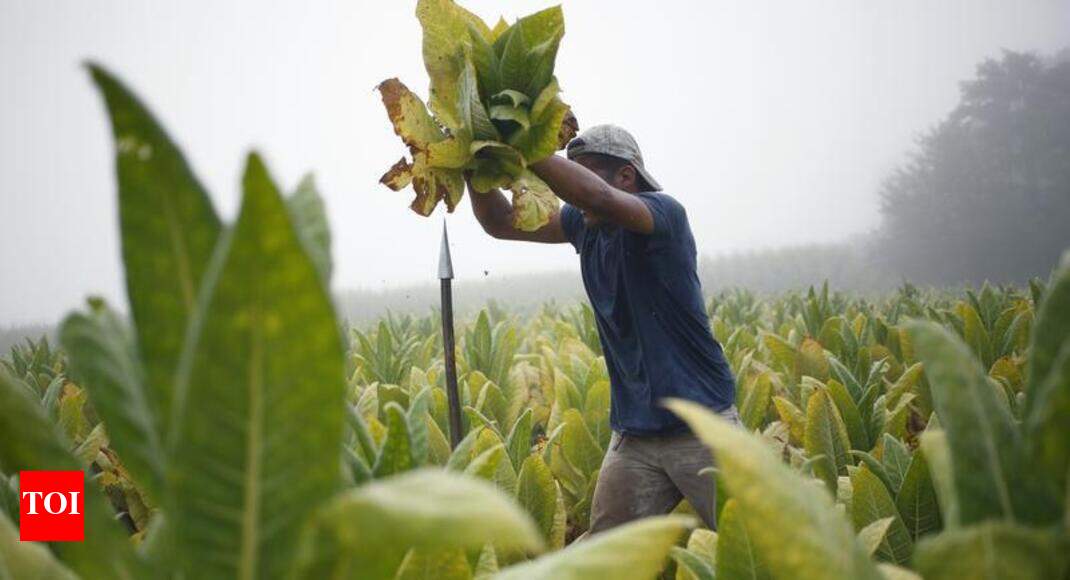 Rajahmundry: The auction held by the Tobacco Board of Virginia tobacco, came to an end on Wednesday. As much as 28.48 lakh kg tobacco worth Rs 30 lakh was purchased at the auction.
The auction took place at the tobacco board's centre at Thorredu in East Godavari, under the supervision of Y Subrahmunyam.
Even though the auction started off at a slow pace, the tobacco board formulated an action plan to complete seed distribution, plantation and sowing within stipulated time and made sure that auction completed in 104 days.
Last year, 24.84 lakh kg of Virginia tobacco was purchased at Rs 165 per kg within 106 days. This year, average price for a kilogram was Rs 123 whereas highest price was Rs 187 per kg.
According to experts, every year the land taxes have been going up while the average price for tobacco has been going down— thus leaving the farmers at loss.
Authorities have been telling farmers that quality tobacco could be obtained by planting Virginia saplings in the months of September and October, instead of November and December. From this year, farmers had to register their names to cultivate Virginia tobacco. The will have to sow 10 plants per each barren as they used timber for barrens.
Thorredu tobacco auction centre's supervisor Y Subrahmunyam suggested to farmers to cultivate tobacco in stipulated time.