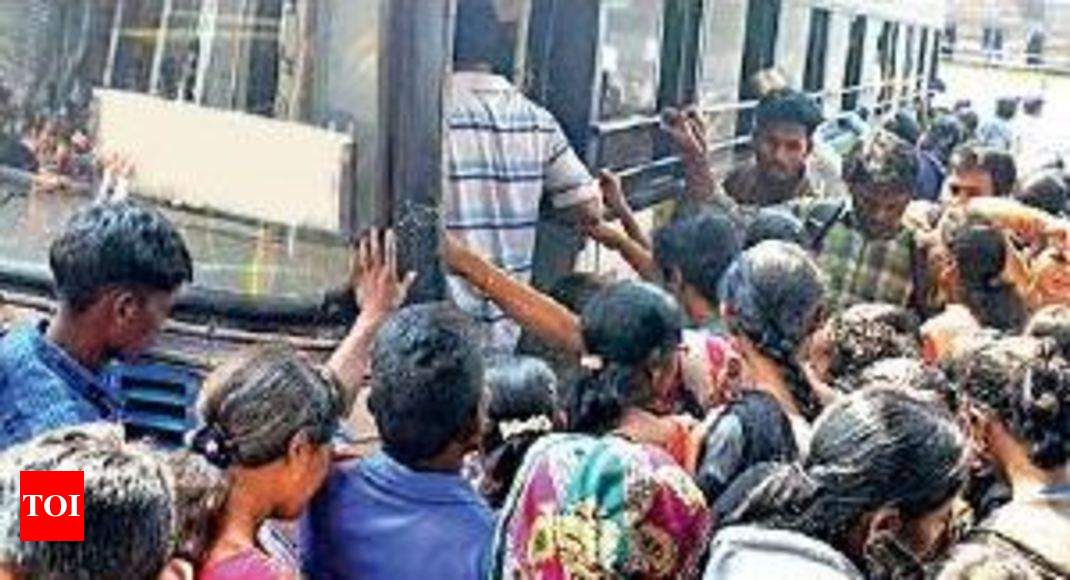 HYDERABAD: With
Telangana
and Andhra Pradesh set to vote on April 11, there's a mad rush for train and bus tickets in the city. According to sources, 90 per cent of the tickets — to various places in the two states — are already booked, especially for April 10. To cater to this massive demand, the Andhra Pradesh State Road Transport Corporation (APSRTC) and Telangana State Road Transport Corporation (TSRTC) have together introduced over 250 special buses in addition to over 700 regular buses from Hyderabad to various destinations.
According to TSRTC figures, only a handful of seats are available on buses plying to Visakhapatnam, Guntur, Kakinada, Nellore and Rajahmundry. Buses enroute to Vijayawada, Srisailam, Tirupathi and Kadapa have long waiting lists, especially those scheduled after 2.30pm. Officials said that the rush was not only because of the elections but of summer vacations in schools. "April 7 onwards, we have observed massive rush to cities in Andhra Pradesh. The bookings are at its peak on April 10 and April 14. Although we have introduced special buses, the number is hardly 5 to 10 per cent of the total fleet as we need buses for the Lok Sabha elections in Telangana as well," said M Ravinder, executive director, TSRTC.
The massive rush to destinations in Andhra Pradesh has also resulted in fare hike in private buses. A quick search on a bus ticketing platform reveals that all buses for Vijayawada on April 10 are booked and limited tickets available for Visakhapatnam are in the range of ?1,800 to ?3,500. "In last 20 days, we have observed a rise in number of bookings for Andhra Pradesh. Due to limited seats and high demand, we were forced to enhance the fare. It is not just elections but also summer vacations which has added to the rush," admitted Mehmood Ali, proprietor of a travel agency in Basheerbagh.
Train reservations on popular routes such as Vijayawada, Visakhapatnam, Kakinada are booked with hundreds in waiting list.