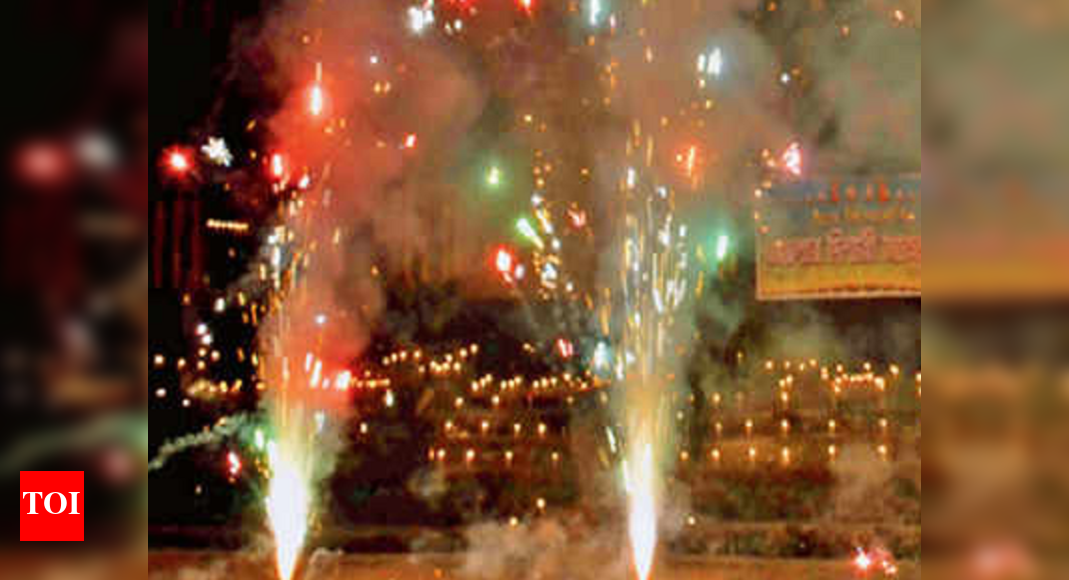 VIJAYAWADA: With restrictions on bursting firecrackers, sound and air pollution levels on Diwali registered a significant fall this year compared to that of previous years, said Andhra Pradesh Pollution Control Board (APPCB).
Real-time monitoring systems of APPCB located in Vishakapatnam, Tirumala, Amaravati, and Vijayawada registered comparatively low Air Quality Index (AQI) levels on Diwali this year. The AQI level at Vishakapatnam touched the 298-mark at 9 pm on Saturday, compared to 610 during Diwali in 2019.
Meters installed at Amaravati registered an AQI of 255 on Saturday evening against 450 in Diwali 2019.
Dr BV Prasad, junior scientific officer at APPCB, who analysed pollution levels on Diwali, said, "The readings registered show significant change. Major cities registered high AQI levels for two hours when the government permitted crackers. Visakhapatnam registered an average AQI of 100 on Saturday. PM 10 levels and PM 2.5 levels were also very low when compared to Diwali last year. Bursting fewer fireworks is believed to be the prime reason for improvement in AQI this year."
Prasad added that the levels are very low and they comply with the guidelines issued by the National Green Tribunal (NGT).
"We are manually analysing data from Rajamahendravaram, Nellore, Chittoor, Kadapa, Guntur, and other cities. The data will be made available within three days," he said.
Meanwhile, the health department expressed happiness over the AQI levels on Diwali. Large-scale awareness campaigns run by the department on the harmful impacts of pollution on Covid-19 patients have yielded positive results.