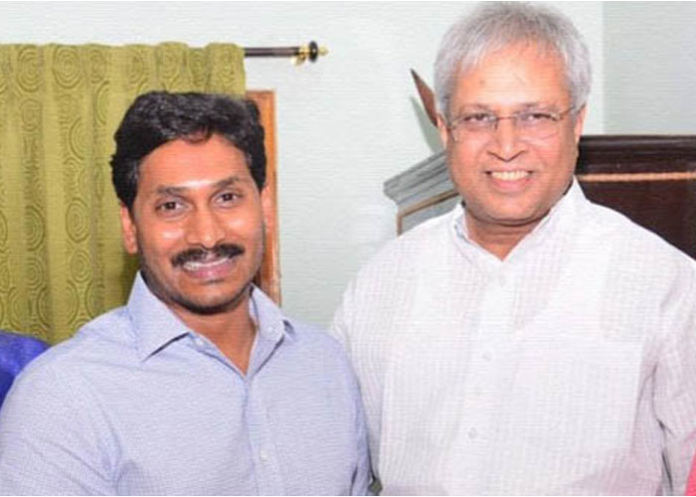 (Do you want to make an impact with your content? Interested in writing Movie or Politics or General stories? contact us at [email protected])
Senior Andhra Pradesh politician and top analyst Undavalli Arun Kumar once again stood in the news by mentioning Andhra Pradesh Chief Minister Jagan Mohan Reddy. Arun Kumar wrote a letter to the YSRCP supremo. Previously, he criticized Jagan's stand on Amaravathi big time which was a huge issue at that moment.
Now, Undavalli, through his letter, said that he has been praying for Jagan's victory in this fight with the COVID-19. Later he stated that the virus has been transmitted among the public in alarming proportions and advised the AP CM to take over all the function halls in the state and convert them into COVID helping centers temporarily for the people in need.
He also affirmed that the expenditure to be spent on those centers will be paid by NGOs and Trusts and the government needs to provide the medical staff such as doctors and nurses for their proper utilization. This letter from Undavalli seems to be very good advice to Jagan Mohan Reddy and at the same time, it can also be considered as a warning to the AP CM.
Since Jagan came into ruling Undavalli praised him most of the time but most recently he contradicted with the AP CM in the three capitals issue. When everyone in YSRCP is puzzled about Undavalli's stand, this letter from him pushed them into more dilemma.
Arun Kumar finally cited the Rajahmundry's Jain organization who took a function hall for lease and prepared a COVID center with 60-beds in it. However, with this letter, Undavalli preserved his name as the well-wisher of the state at the end and by the way, doesn't it seem like a warning to the AP Chief Minster?