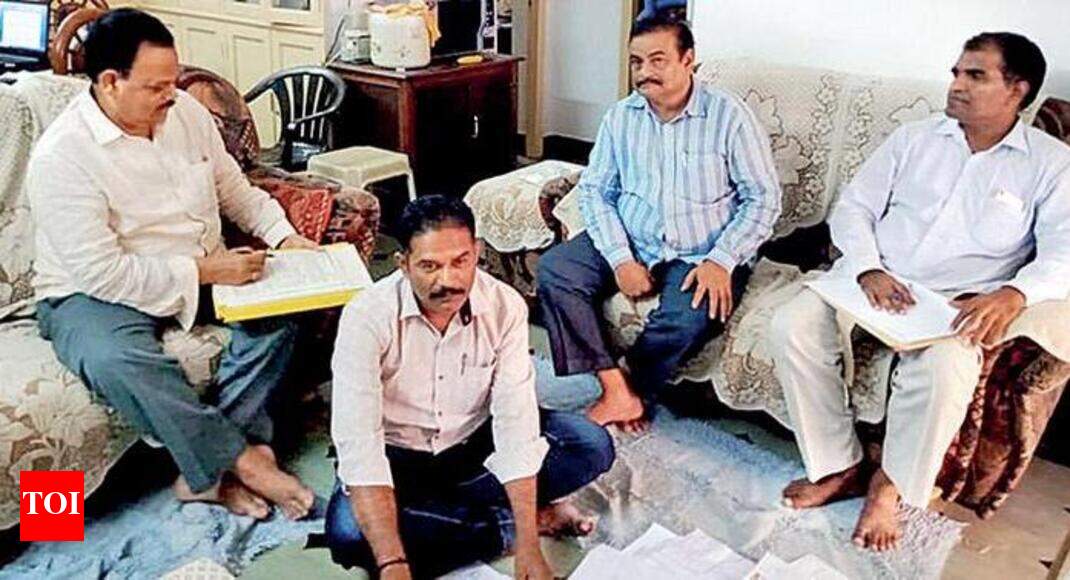 Vijayawada: A special
deputy
collector in-charge of land acquisition in Telugu Ganga project in Nellore district was booked in a disproportionate assets case by anti-corruption bureau (ACB) on Thursday.
Simultaneous raids were conducted from 6 am across Nellore, Kavali, Prakasam and Rajahmundry and it was found that the officer, identified as Mannam Lakshmi Narasimhan, possessed immovable and movable assets worth around Rs 4.1 crore (document value).
His assets include, four plots of land, six agricultural land in Nellore and Prakasam districts and three houses. ACB sleuths said they have found documents indicating that Narasimhan has employed a contractor to construct a five floor shopping complex valued at Rs 2.98 crore (document value). Officials disclosed that one of the plots of land was purchased in Thullur, which is a prime capital region area, for Rs 8.55 lakh in 2018. "That plot alone could be worth over 10 times its document value now," an ACB official told TOI.
Unconfirmed sources peg the market value of Narasimham's assets to be over Rs 60 crore. Officials also found movable assets, including promissory notes, worth Rs 18 lakh, Rs 4.5 lakh in cash, 650 gram of gold ornaments, two vehicles worth Rs 6.04 lakh and Rs 2 lakh in his bank account. Most of the assets are registered in the names of Narasimham's wife Namburi Venkata Vijaya Lakshmi and his elder son Mannam Bharghav.
Speaking about the deputy
collector
in-charge's background, officials said that he began his careerin 1989 as village development officer in the panchayat raj department in Prakasam district.
The ACB has registered a case under relevant sections against Narasimham.