Twist in tale as Telangana film body heads for an abrupt climax
Friday, July 12, 2019
0
0
HYDERABAD: The Telugu
film
industry is headed for a vertical split as a group within is all set to form an alternative film body to the existing Telugu Film Chamber of Commerce. The nomenclature of the proposed body, as explained by producer Natti Kumar, is Andhra-Telangana Telugu Film Chamber of Commerce.
While differences within the film industry have been simmering over a period of time, the decision to split and form another body is significant. "This is not just about another film body. Our endeavour will be to get it recognised as the real representative of the Telugu film industry by both the
Telangana
and Andhra Pradesh governments. This, in the interest of the film industry both in Telangana and Andhra," Natti Kumar said.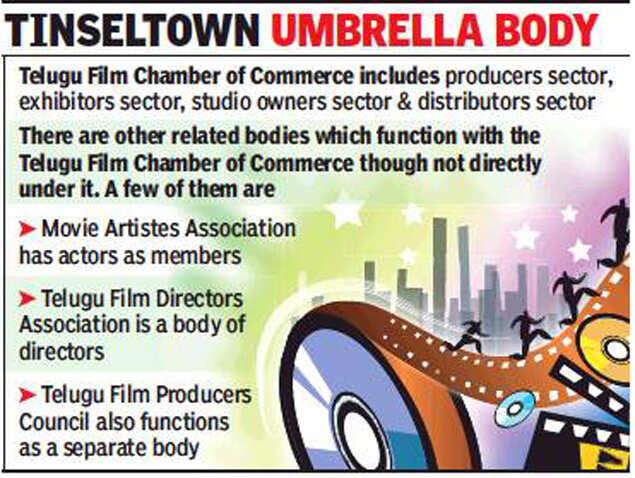 Interestingly, there are several film industry-related bodies already with the Telugu Film Chamber of Commerce, earlier called A P Film Chamber of Commerce before bifurcation of the state, being the representative body. A few years ago, P Ramakrishna Goud, a producer formed the Telangana Film Chamber which he heads. While this is so, some well-known producers have come together to form a separate producers body called 'Active Telugu Film Producers Guild'. "When people are forming their own film bodies for their own interests, the new film chamber will truly be representative of the film industry and genuinely work for the film industry," Natti Kumar said.
During the Telangana struggle, Natti Kumar, who hails from Visakhapatnam, strongly supported the idea of a separate state. The proposed Andhra-Telangana Film Chamber of Commerce will work together with the Y S Jaganmohan Reddy-led government in Andhra Pradesh and K Chandrasekhar Rao-led government in Telangana. According to the team that is proposing to form the new body, there are many shooting locations in Telangana which can be exploited for film shootings, including the Kaleshwaram project itself. The other places are the
Vikarabad
forest area, Bhongir, Warangal, Karimnagar, Khammam, Ramagundam, Nizamabad and the scenic places in Adilabad. In AP, places such as Tirupathi, Rajahmundry, Amalapuram and Vizag can be promoted.
The Telugu Film Chamber of Commerce was rocked by a financial scandal recently with regard to its office at Tirupati and this has been one of the trigger points for those planning to start a separate film industry body.