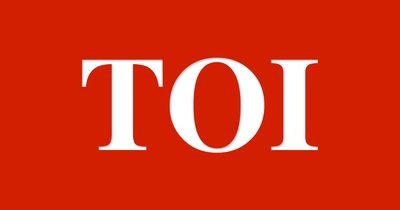 Visakhapatnam: Residents of Railway Colony near Simhachalam, that is around 2kms from the LG Polymers plant, claim that they can still smell styrene in the air and appeals to authorities concerned have fallen on deaf ears.
Speaking to TOI, Ananth Sekhar, one of the residents of the Railway Colony where around 500 people live, alleged that he smelled styrene in the air in the early hours of Tuesday. "We could smell the gas in the early hours of the day. So we approached the management of LG Polymers and they convinced us that the leak has been plugged and the gas is not leaking anymore. Although a few police personnel visited our colony, they claimed that they could not smell it and left, Sekhar said.
Residents of the colony, K Prasad and J Srinu, underling the seriousness of the situation said that loco pilot Jeevan Kumar of Rajahmundry and goods guard L Mandal of Simhachalam had stepped out of the railway crew office to report for duty on May 7, the day the styrene leak took place, and fell unconscious. "Inhaling styrene may lead to long-term health effects. We appeal to the health department to visit our colony and ascertain the situation and conduct medical tests on us," the locals added.
As a precautionary measure, residents have shifted their cows and buffalos to a safe place. The gas leak has already killed the vegetation in the colony. The residents of the colony are chalking out plans to meet the members of various committees, who are visiting the affected villages, and raise their complaint.