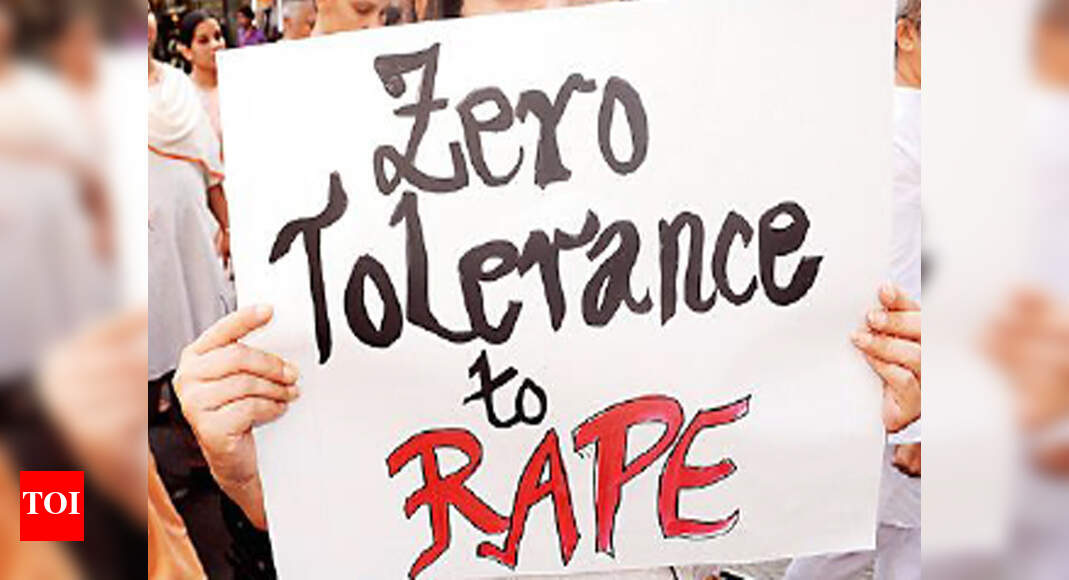 RAJAHMUNDRY/VISAKHAPATNAM/KURNOOL: Three minor girls were raped in separate incidents across
Andhra Pradesh
. While a 16-year-old girl was raped by three minor boys in Rampachodavaram of East Godavari district, a three-year-old girl was sexually assaulted by a 78-year-old man in Miduturu mandal of Kurnool district. A four-year-old girl was raped by a 14-year-old boy in Kasimkota mandal of Visakhapatnam district.
The police have arrested the accused in all the three cases and cases under Protection of Children from Sexual Offences (POCSO) Act, 2012 have been registered against them.
A 16-year-old girl was raped in Agency area of Rampachodavaram on February 25, but the victim's relatives lodged police complaint late on Thursday night. All the three accused in the case are minors.
According to BH Venkateswarulu, circle inspector, Rampachodavaram, the girl was attending a study hour at 9pm on February 25 in her hostel when one of the accused, also a student, called her to come out of the hostel. As the girl came to the compound wall of the hostel, the accused pulled her outside. There was power cut in the area and the accused along with two others took her to an isolated area and raped her. After the sexual assault, the accused fled. The girl instead of going back to the hostel decided to go home, about 12 km away from the hostel. When she reached Rampachodavaram, the watchman at forest checkpost noticed her and took her to a teacher's house.
The girl did not inform them about the incident and returned to hostel the next day. On Thursday, she informed the school authorities about the incident.
In Visakhapatnam district, a four-year-old girl was raped by a minor boy in Kasimkota mandal. Though the incident took place on Wednesday, it came into light on Thursday after her parents lodged a police complaint. As the girl was going to school, the accused accosted her. He took her to an isolated place luring her with a toy and raped her. The girl was crying continuously with severe pain. and was sent for medical examination.
In another incident, a three-year-old girl was raped by a 78-year-old man in Kurnool district. The girl was playing outside her house when the accused took her to his house and sexually abused her. The girl became unconscious. Police have registered a case against the accused.
According to Atmakur DSP, Venkat Rao, the girl was playing with her friends when the accused took her to his house and raped her. The incident came to light when the girl's mother came searching for her. She was shocked to hear her screams from the house of the accused. When she forced open the doors, she found the accused assaulting the girl. She raised an alarm after which neighbours rushed there and handed over the accused to the police.
(The victim's identity has not been revealed to protect her privacy as per Supreme court directives on cases related to sexual assault)