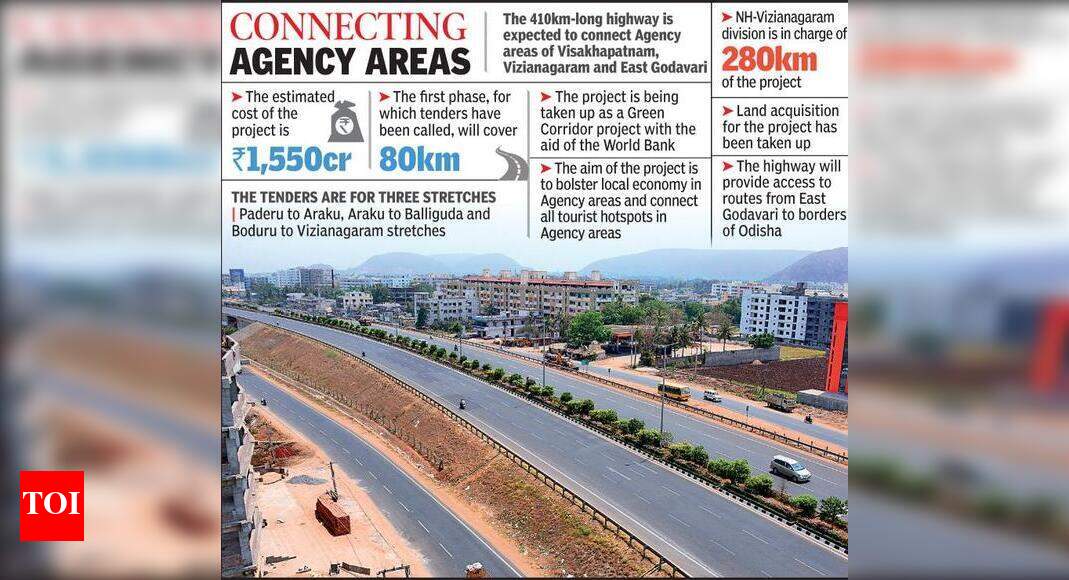 Visakhapatnam: Tenders have been called for the first phase of the proposed
Rajahmundry
to
Vizianagaram
highway. The proposed
highway
, slated to be built through Visakhapatnam and East Godavari's
Agency
areas, will cover a stretch of 410km. The project is estimated to cost around Rs 1,550 crore.
In the first phase 80kms of three separate stretches are going to be developed. The tenders will be called on March 31. The tenders are for: Paderu to Araku, Araku to Balliguda and Boduru to Vizianagaram stretches. This phase is expected to cost nearly Rs 550 crore. The first two stretches will cost nearly Rs 200 crore each and the last stretch is estimated to cost Rs 150 crore.
KVL Narsimha Rao, deputy executive engineer of NH-Vizianagaram said, "The survey work began in 2016. Proposal for the highway connecting Rajahmundry via Rampachodavaram to Araku and from there to Vizianagaram was made. However, tenders are being called now after it was proposed that the work would be taken up in different phases."
He added that once the tenders are called, the first phase of works would begin soon.
Sources said that the highway, once completed, would provide easy access from East Godavari to the borders of Odisha and Chhattisgarh. The further pointed out that the
road
will help interconnect the Agency areas of Visakhapatnam, Vizianagaram and East Godavari.
"This highway will help bolster tourism in the three Agency areas and will essentially connect Rajahmundry to Koyyuru to Rampachodavaram and then to KD Peta-Lammasingi- Paderu- Araku- Boudara to Vizianagaram," added Narasimha Rao.