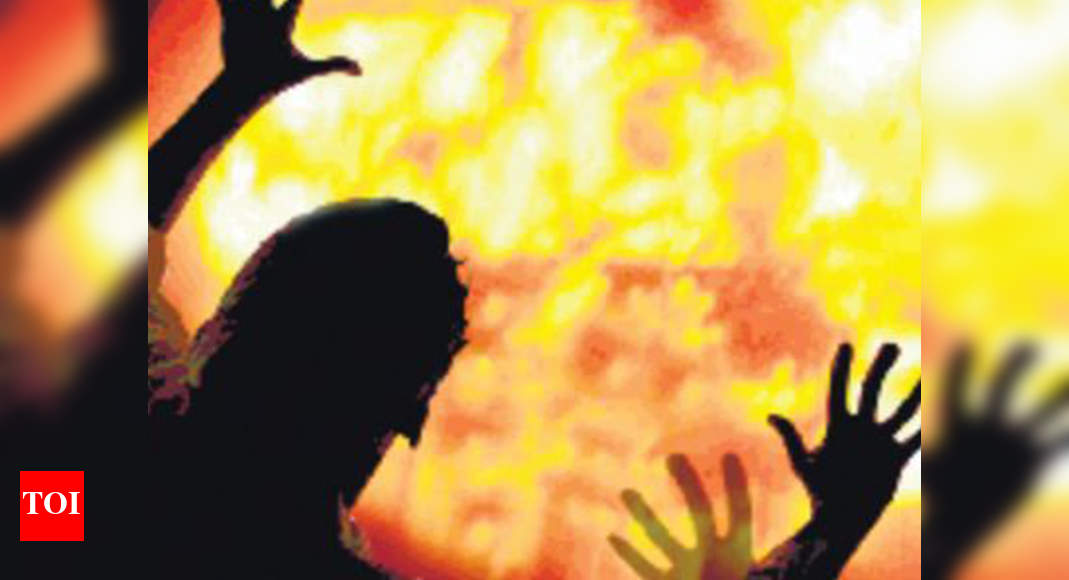 RAJAHMUNDRY: Three people including a child were charred to death and three others received severe burns after a man, who was angry over the cancellation of his wedding, set ablaze the house of the woman at Dulla village in Kadiyam mandal of
East Godavari district
in the early hours of Wednesday.
According to police, the accused, Srinivas, was engaged to Ramalakshmi, daughter of K Appa Rao of Dulla village, three years ago. However, Appa Rao cancelled the engagement as he suspected his conduct. A year ago, Ramalakshmi married a man from a nearby village. This angered Srinivas, who is also Appa Rao's nephew. For the last one year, Srinivas has been allegedly troubling Appa Rao's family. Recently, he attacked his wife Satyavati with a knife.
The police said Srinivas purchased petrol from a petrol bunk around 1.30 am on Wednesday. He later went to the house of Appa Rao and bolted the door from outside. He then scaled the roof of the house, removed tiles, poured petrol inside the house and set it ablaze.
Satyavati, her son Ramu and eldest daughter Durgamma and her three children were asleep when Srinivas torched the house. The house owner,
Kanuri Ramayamma
, was sleeping in adjacent portion of the house. The fire soon surrounded them and the inmates could not come out of the house as it was bolted from outside.
On hearing commotion, neighbours opened the door and brought out Satyavati, Durgamma and her two children, who had hidden under a cot. However, they could not rescue Ramu and Vijayalakshmi, one of the children of Durgamma. The two were charred to death on the spot. Satyavati, who sustained 80 percent burns, died at
Rajahmundry Government
Hospital while undergoing treatment.
Durgamma's other two children could survive as they had hidden under a cot. The house owner also escaped as the flames did not reach her room. Appa Rao, who works as a night watchman, was not at home when the incident took place.
The bodies were shifted to Rajahmundry government hospital for post mortem.
The police have formed three teams to nab Srinivas, who is at large.