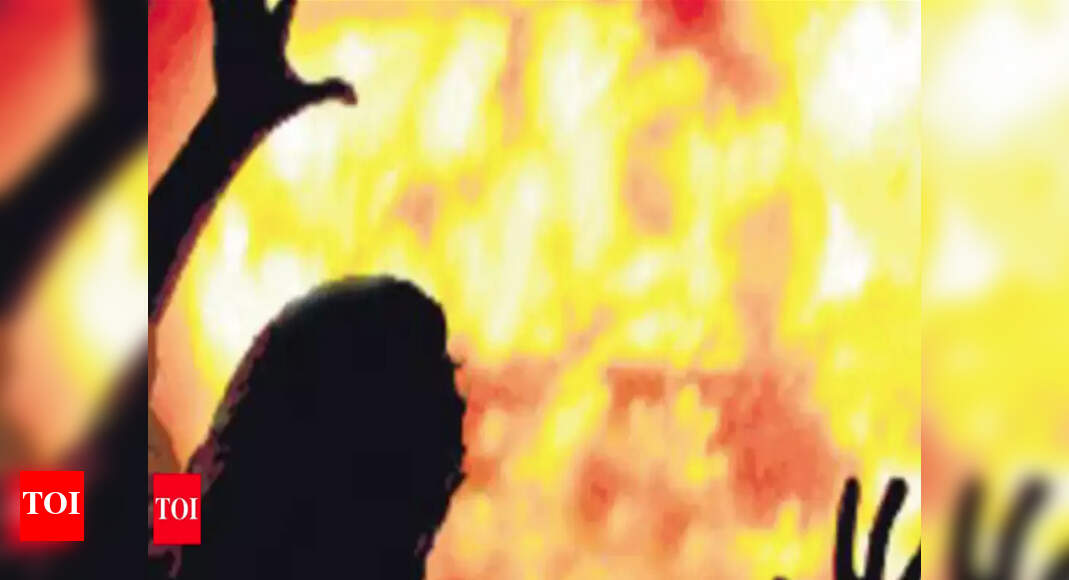 RAJAHMUNDRY: A teenage boy and 5-year-old child were charred to death while four others sustained injuries when a jilted lover set ablaze girl's house in Dulla village in East Godavari district of
Andhra Pradesh
in the early hours of Wednesday.
The condition of two is said to be critical. The miscreant was identified as Srinivas, the nephew of the house owner. He torched the house of his uncle for denying a marriage proposal.
The deceased were identified as Ramakrishna (18) and
Vijaya Lakshmi
(5). The seriously injured were identified as Satyaveni, her elder
daughter
Durga Bhavani. The two other children of the
family
have also received burn injuries.
According to sources, K Appa Rao and Satyaveni are staying in Dulla village along with their children. The accused Srinivasa proposed to marry Appa Rao's daughter but the family rejected it as Srinu's character and conduct were allegedly not good.
They performed the marriage of their daughter with another person a year ago but Srinu had not stopped harassing the girl.
He started heated arguments with his uncle's family and the girl who came to parents' house for the Sankranti festival. They lodged a complaint at Kadiam Police against him when he even attacked them physically.
The accused was learnt to be holding a grudge against the family after they registered a complaint with the police.
He poured the petrol on his Uncle Appa Rao's house and torched it by locking the house from outside in the early hours of Wednesday. Cops are investigating the case.