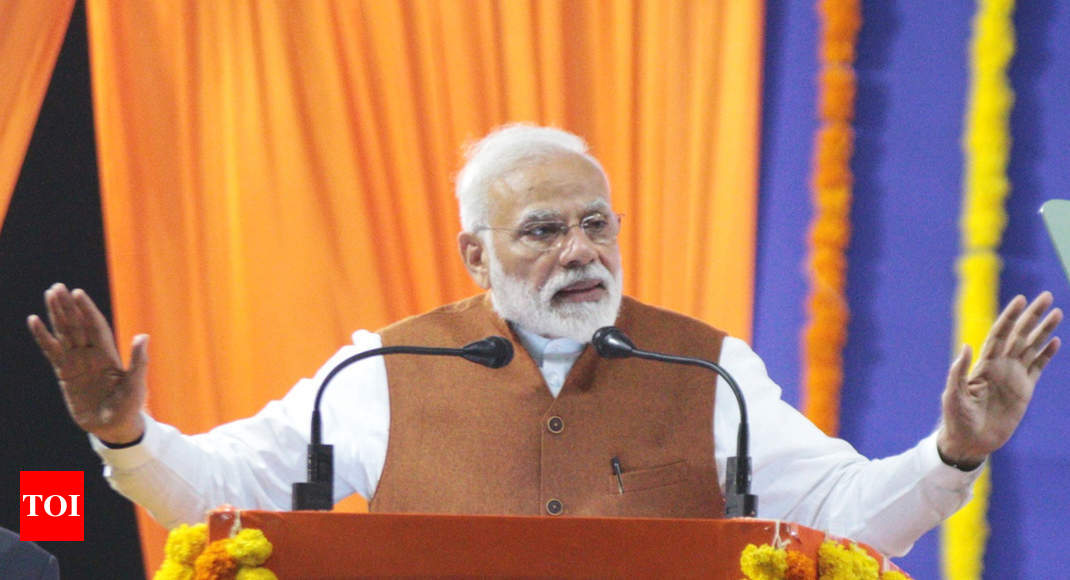 GUNTUR: Prime Minister Narendra Modi will address a public meeting at Rajahmundry on April 1.
This will be his second visit to the state in three days as he had addressed a public meeting in Kurnool on Friday.
BJP president Amit Shah will address public meetings in Narasaraopet and Visakhapatnam on April 4.
Union home minister Rajnath Singh will address rallies in Narsapuram on April 4 and Vizianagaram on April 5.
BJP national spokesperson G V L Narasimha Rao said chief minister Chandrababu Naidu was going to face a drubbing in the next elections. "TDP is trying to win the elections with its money power. People have already taken a decision to oust Naidu," said Narasimha Rao.
He said Modi will address party activists from 500 locations on Sunday. He said the PM's interactive programme has been named as Main Bhi Chowkidar. He said BJP activists from Guntur would attend the PM's 'Mai Bhi Chowkidar' video-conference from Hindu Pharmacy College.
Narasimha Rao said UP chief minister Yogi Adityanath will address BJP election rallies in the state on April 5 and 6. However the venues of the rallies are yet to be decided.
He said Union ministers Nirmala Sitaraman, Piyush Goyal would attend campaign programmes in different constituencies next week.