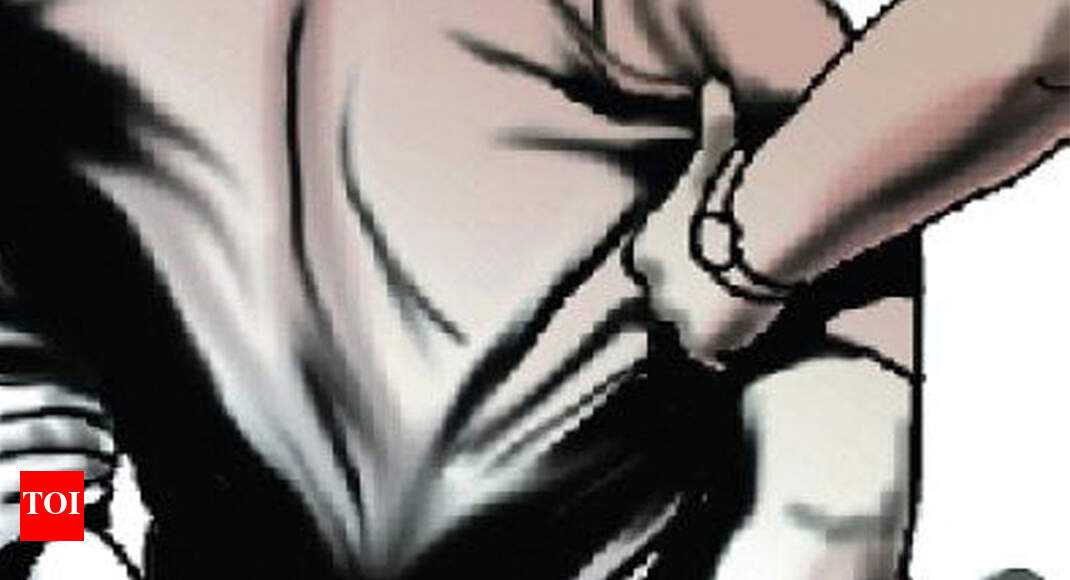 VISAKHAPATNAM: City cops arrested seven people in connection with the
murder
of notorious gangster Mohammad Khasim on Friday, within one week of the brutal killing. The police have also seized the murder weapons - a pistol and two live rounds, six knives and a steel rod. The auto in which the accused escaped has also been seized.
The mastermind behind the murder, according to the police, is Khasim's rival and rowdy-sheeter Merugu Chittibabu alias Chittimamu (42) of Allipuram. The other accused are Ambati Madhusudan Rao alias Rushikonda Madhu (26) of Chinna Rushikonda, Seelam Satish (23) and Gudla Vinod Kumar Reddy (26) from Rama Talkies area, Sayyed Rehan alias Munna (24) of PM Palem, Choppa Hemanth Kumar (23) of Malkapuram and G Srinivasu (22) of Yalamanchili.
Police commissioner Mahesh Chandra Laddha said the original plan was to eliminate another rowdy-sheeter, Battina Murali of Khasim gang at Kailasapuram. But the plan changed when Khasim came out from jail on bail. They tracked his movements for a few days before eliminating him at LIC junction on August 2.
Laddha said one of the accused, Madhusudan, tried to shoot Khasim but the pistol malfunctioned and the other accused sitting in the autorickshaw, which was specifically purchased by Chittimamu for the murder, jumped out of the vehicle and hacked Khasim to death. The police are now focusing on events that happened before and after the murder to trace out the remaining conspirators, including those who gave shelter to the accused.
The knives were purchased from Anakapalli a week before the murder, the CP said. Two accused followed Khasim on a bike while the rest were in the auto. After the murder, all the accused, except Rajesh, were closeted at Chittimamu's house. They then left the city and reached Annavaram, then to Kakinada before taking shelter at Rajahmundry. They had gone to Bhadrachalam by car, and while they were returning to Vizag from Jonnada near Rajahmundry, where they took shelter, the police accosted them at Tadi village. DCP K Fakkeerappa (law and order), ADCP Srinivas and ACP A Narasimha Murthy were also present.