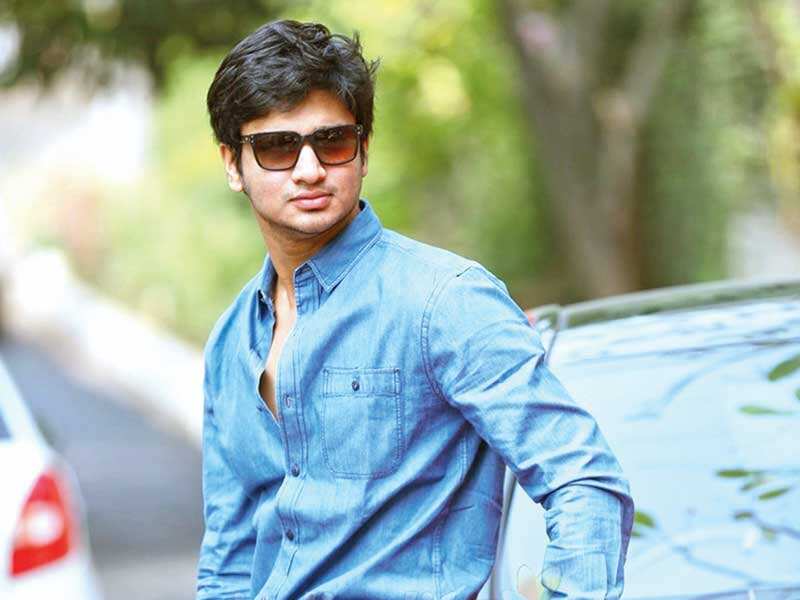 Never one to court controversy, much less make politically charged statements, actor
Nikhil
has always been a good Telugu boy. Which is why his recent comments demanding special status for
Andhra Pradesh
on his microblog (see below) have raised many eyebrows. "Im just an Actor nd many will say 'Neeku ivvi Enduku' but I hav shot across Ap recently nd realised how much work needs 2 be done 2 get an urban centre going in the State, which is only possible through huge funding frm the govt (sic)," posted Nikhil, adding, "My Request to everyone who has been tweeting about #APDemandsSpecialStatus. Never ever encourage violent protests. Don't have to resort to any dharnas because.. we have a more powerful Weapon in our hand.. 2019 is not very far away friends. Ppl in power plz realise that." (sic)
We couldn't help asking the actor if playing the role of a student leader in his next,
Kirrak Party
, has rubbed off on to his real life self as well and awakened this hitherto unseen political consciousness? In fact, his critics say this sudden burst of political awareness seems like a publicity stunt that's stemming from a misplaced sense of self importance considering Nikhil, a
Telangana
boy who's been born and raised in Hyderabad, has no Andhra connection.
Nikhil shoots back saying, "People are entitled to their opinions and can question me about why I'm lending my voice to a political issue of a state that I don't have familial connections with. Fair enough. However, they seem to be forgetting that I too am a common citizen of India first and an actor later. As for why I posted. Well, the #APDemandsSpecialStatus has been trending for a while now and a lot of people from all walks of life have voiced their opinions. I felt it's the right time to write about my thoughts and I did that. There's nothing to be surprised about it."
Expressing his disappointment with the budget "for having dished out a raw deal to AP and Telangana", Nikhil adds, "Irrespective of whether I am from Telangana or Andhra, I have the right to speak about issues that I think need to be highlighted and through my post I'm doing just that. Take the recent budget for instance, both Telugu speaking states got short-changed. And my posts are a reflection of that discontent and most people have expressed their support to me and reacted positively to my comments. Of course there are a few who disagree."
Explaining why he "truly feels that if not special status, at least special package or funds should be granted to AP," the actor says, "I recently shot in
Vijayawada
and Rajahmundry and I realised that these places are not even one per cent developed. These are amazing cities with amazing people, but the kind of infrastructure they have is appalling. I'm sure it will take at least 30 years for them to turn into developed cities. Many of us might not even be around to see it turn into reality."