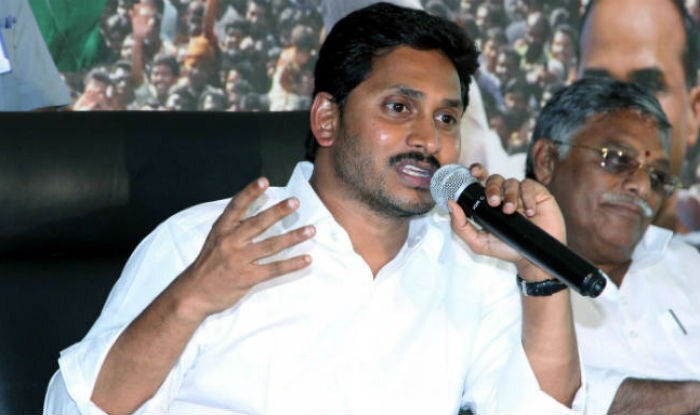 Hyderabad, December 18: YSR Congress president Jagan Mohan Reddy and 57 others belonging to his party, were suspended from the Assembly on Friday, following uproar over the call money scam. This is the second day that MLAs from the party which is currently in the opposition, have been suspended. On Thursday, two MLAs were suspended and the house was adjourned after the disruptions over the scam continued to rock the house. Reddy blamed chief minister Chandrababu Naidu for diverting attention from the issue of the scam.
The opposition has been protesting against the call money scam, wherein money was given to poor women over exorbitant rates and then they were forced into the sex trade, after they failed to repay the money. "We'll stall Parliament if call money issue is not discussed," said Jagan. The Asian Age reported that at least 19 people have been arrested in relation to the issue and more than 23 Lakhs have been seized from them. The 19 people were arrested last evening, during raids in different parts of the city, on unlicensed businessmen who were collecting high interest from the borrowers, confirmed Rajahmundry (Urban) Superintendent of Police S Harikrishna. Also Read: Andhra Pradesh achieved 11.77% growth rate in H1: N Chandrababu Naidu
Police also seized Rs 23,20,500 cash, 447 signed blank promissory notes, 80 signed blank cheques, 60 blanked signed white papers, a General Power of Attorney and 26 other miscellaneous documents, the SP told Asian Age on Friday. A total of 18 cases have been registered against the 19 people, who were produced before a local court today. All the arrested have been remanded to 14 days of custody. Two more cases of alleged harassment in relation to 'call money' were lodged on Friday and investigation are going on, in them.
Read More...